Training
LimeSurvey can be used on the fly - but to really outperform your competition a LimeSurvey training will enhance your usage of LimeSurvey alot. Find out what's there and you have not seen yet.
---
Argentina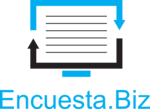 Encuesta.Biz - We build professional surveys / Construimos encuestas profesionales
Please, let us know about your trainning needs. We have experience planning and bulding trainning plans as well as its execution.
About Encuesta.Biz - We build professional surveys / Construimos encuestas profesionales:
We have experience. We are flexible. We support our customers.
Please drop us a note about your needs at gabriel@encuesta.biz or find more about us at http:://www.encuesta.biz

Professional surveys are more complex than regular questionnaires.
Our goal is to simplify the building, execution and analysis of professional surveys.

Based in Argentina, we provide local services, as well as offshore services to Latin America, America and Europe.

Since 2000, we offer consulting and development services for conducting online surveys. We work with Limesurvey and also with our own made custom platforms, mainly for Social Network Analysis.

We have experience in Census Surveys, Organizational Surveys, Social Network Analysis for Organizations and 360 degrees surveys.
---
Australia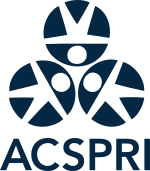 Australian Consortium for Social and Political Research Inc (ACSPRI)
ACSPRI provides formal training workshops, such as the workshop "Questionnaire Creation and Survey Management Using Free/Open Tools - (2 days)". We are also able to provide in-house or remote training for the use of LimeSurvey
About Australian Consortium for Social and Political Research Inc (ACSPRI):
The Australian Consortium for Social and Political Research Incorporated (ACSPRI) has been contributing to, supporting, customising and hosting LimeSurvey in Australia for over 10 years. Contact us for local support and assistance. We are based in Melbourne.
---
Colombia

SUGEEK SAS
Our experience in the installation, configuration and layout of surveys, allows us to train our
customers about the developed. Additional, to training focused on the particular needs of each of them.
About SUGEEK SAS:
We are a SMB company where our focus is support and integrate free and open source software platforms.
---
Germany

Limesurvey-Consulting.com
It can be difficult to get familiar with all the features available Limesurvey. That's why we offer Limesurvey training to point users to the most important features and help them learn how to best use the admin interface.
If you already know Limesurvey well but need support for various topics or questions, just email us a list of issues and we can schedule a date to (virtually) meet and discuss them.

Limesurvey Training can be provided on location in Europe. For other countries we offer training via video chat.
About Limesurvey-Consulting.com:
Limesurvey-Consulting.com was the first authorized Limesurvey partner. We have been working with Limesurvey since 2007 and have successfully dealt with > 1000 Limesurvey projects so we know the Limesurvey features and software architecture very well. We also contribute new features to the Limesurvey core.

We speak ENGLISH and GERMAN.
Wir sprechen DEUTSCH und ENGLISCH.

> 10.000 lines of code contributed
> 1.000 Limesurvey projects
> 100 customers
> 10 years of experience
-> 1st and longest-serving Limesurvey partner
---> 0 reasons not to work with us

lime:support
You like to learn more about how to deal with LimeSurvey? We conduct training at your place of business or by video chat.

Sie möchten mehr über den Umgang mit LimeSurvey erfahren? Wir führen Limesurvey Schulungen vor Ort oder per Video-Chat durch.
About lime:support:
..is your service partner for LimeSurvey from Hamburg. We will assist you in all belongings of LimeSurvey. Former we offered our service under the brand "research on BLOGS".

..ist Ihr LimeSurvey Service Partner aus Hamburg. Wir unterstützen Sie rund um die Online-Umfrage Software LimeSurvey. Bisher habe wir unseren Service unter der Marke "research on BLOGS" angeboten.
---
Hungary

SysWeb Kft.
We provide full training to install and use the system. To building and process the questionnaires.
About SysWeb Kft.:
We have been experienced over 15 years with online questionnaire programming and hosting. We programming professional questionnaires in the best online questionnaire system (LimeSurvey) and our aim to encourage our customers to use LimeSurvey
---
Italy

EconLab Research Network Srl
Our experience, both on survey layout creation and installation, configuration and integration, allows us to train our customers on all the aspects related to a survey.
We provide additional training in order to make them create and run surveys on their own, with our technical support.
About EconLab Research Network Srl:
EconLab Research Network has been developing socio-economic research and providing business consultancy since 2010. LimeSurvey is used for surveys and censuses that EconLab offers to both public and private institutions.
Since 2010, we have acquired deep knowledge on LimeSurvey deployment, development and customisation of tailored plugins and third-party system integration.
---
Netherlands

Respondage
We do provide open LimeSurvey Training. We do online workshops, classes and videos.
About Respondage:
We support professionals and organisations doing research. We build internet tools like surveys, data dashboards and specific websites.

We have specialized in LimeSurvey, Drupal and Wordpress.

We focus on data security and user friendliness.

Evently
Evently offers Dutch and English workshops on location for both beginner and advanced users of Limesurvey, as well as one-on-one training over Hangouts or Skype.
About Evently:
Evently helps companies conduct (market)research, evaluate events, set up online exams and tests, and create e-learning packages. Evently also offers custom Limesurvey solutions: plugins, dashboards, Zapier integration and chatbots.