Theme design
Do you need a theme designed using your CI (Corporate identity)? Do you want to modify themes but don't have the time or knowledge to work meticulously on CSS and HTML?
---
Australia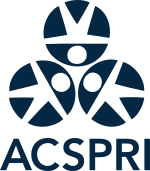 Australian Consortium for Social and Political Research Inc (ACSPRI)
ACSPRI can provide a customised LimeSurvey template to suit your needs.
About Australian Consortium for Social and Political Research Inc (ACSPRI):
The Australian Consortium for Social and Political Research Incorporated (ACSPRI) has been contributing to, supporting, customising and hosting LimeSurvey in Australia for over 10 years. Contact us for local support and assistance. We are based in Melbourne.
---
Denmark

Informs ApS
We create the theme design that matches your companys or organisations visual expression, based on the standards defined in your brand or designguide.
About Informs ApS:
Informs have since 2012, enabled organizations to develop and implement Voice of the Customer, Employee Engagement and Market Research programs that deliver insight and drive business change. We help customers create multi-channel, multi-lingual feedback and research programs that engage customers, empower employees and deliver better market insights, helping our clients create better ROI.
---
France

Sondages Pro
Want a complete adapted Theme ? We already have SkelVanilla theme ready. We can completely adapt it to your need.
About Sondages Pro:
Working with LimeSurvey since more than 10 years, core and plugin developer. I offer support, customisation and survey creation.

Hosting on demand with cool and great plugins.
---
Germany

Limesurvey-Consulting.com
In recent years we have developed more than 50 professional templates for different customers. Since the shipped Limesurvey templates lack a modern look and feel and are quite outdated, we recommend users doing professional surveys use a customized Limesurvey template which matches their corporate design. It is also important to carefully test such a template in all major browsers because templates using invalid HTML might even cause a survey to crash.

Based on your requirements, we can create a professional, customized Limesurvey template that runs smoothly on all browsers and that can be optimized for mobile devices such as the iPhone or other smartphones or uses a predefined screen resolution to be used on tablets like the iPad or inside an iFrame of a certain size.

Drop us a note at marcel.minke@survey-consulting.com if you are interested in a quote for your own, fully customized template.

Some generic Limesurvey templates are available at our Limesurvey Template Shop at www.limesurvey-templates.com. All these templates use a modern DIV/CSS based design which can easily be customized later on. They are tested on all major browsers with a complex test survey which contains all question types and advanced question settings.

Limesurvey Template Shop: Limesurvey-Templates.com
About Limesurvey-Consulting.com:
Limesurvey-Consulting.com was the first authorized Limesurvey partner. We have been working with Limesurvey since 2007 and have successfully dealt with > 1000 Limesurvey projects so we know the Limesurvey features and software architecture very well. We also contribute new features to the Limesurvey core.

We speak ENGLISH and GERMAN.
Wir sprechen DEUTSCH und ENGLISCH.

> 10.000 lines of code contributed
> 1.000 Limesurvey projects
> 100 customers
> 10 years of experience
-> 1st and longest-serving Limesurvey partner
---> 0 reasons not to work with us

lime:support
We provide LimeSurvey template design. You need a CI-Template or a special template for your target group or do you need a mobile optimization? Contact us!

Mit geschultem Auge setzen wir Ihre Templatewünsche um. Sie möchten Optimierungen für Smartphone oder Tablet-PC - kein Problem. Sprechen Sie uns an!
About lime:support:
..is your service partner for LimeSurvey from Hamburg. We will assist you in all belongings of LimeSurvey. Former we offered our service under the brand "research on BLOGS".

..ist Ihr LimeSurvey Service Partner aus Hamburg. Wir unterstützen Sie rund um die Online-Umfrage Software LimeSurvey. Bisher habe wir unseren Service unter der Marke "research on BLOGS" angeboten.
---
Hungary

SysWeb Kft.
We make the design for your company image or what you need for the survey methodology. Mobile friendly responsive design.
About SysWeb Kft.:
We have been experienced over 15 years with online questionnaire programming and hosting. We programming professional questionnaires in the best online questionnaire system (LimeSurvey) and our aim to encourage our customers to use LimeSurvey
---
Italy

EconLab Research Network Srl
We think and design tailored themes based on client's brand and vision fulfilling particular needs and requests.
About EconLab Research Network Srl:
EconLab Research Network has been developing socio-economic research and providing business consultancy since 2010. LimeSurvey is used for surveys and censuses that EconLab offers to both public and private institutions.
Since 2010, we have acquired deep knowledge on LimeSurvey deployment, development and customisation of tailored plugins and third-party system integration.
---
Netherlands

Respondage
We are the proud developers of the Respondage responsive templates and we would be glad to develop one for you.
About Respondage:
We support professionals and organisations doing research. We build internet tools like surveys, data dashboards and specific websites.

We have specialized in LimeSurvey.

We focus on data security and user friendliness.