Theme design
Do you need a theme designed using your CI (Corporate identity)? Do you want to modify themes but don't have the time or knowledge to work meticulously on CSS and HTML?
---
Australia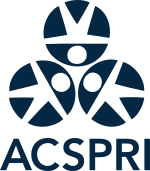 Australian Consortium for Social and Political Research Inc (ACSPRI)
The Australian Consortium for Social and Political Research Incorporated (ACSPRI) has been contributing to, supporting, customising and hosting LimeSurvey in Australia for over 10 years. Contact us for local support and assistance. We are based in Melbourne.
ACSPRI can provide a customised LimeSurvey template to suit your needs.
---
Germany
lime:support
..is your service partner for LimeSurvey from Hamburg. We will assist you in all belongings of LimeSurvey. Former we offered our service under the brand "research on BLOGS".

..ist Ihr LimeSurvey Service Partner aus Hamburg. Wir unterstützen Sie rund um die Online-Umfrage Software LimeSurvey. Bisher habe wir unseren Service unter der Marke "research on BLOGS" angeboten.
We provide LimeSurvey template design. You need a CI-Template or a special template for your target group or do you need a mobile optimization? Contact us!

Mit geschultem Auge setzen wir Ihre Templatewünsche um. Sie möchten Optimierungen für Smartphone oder Tablet-PC - kein Problem. Sprechen Sie uns an!
---
Netherlands
Tools for Research
We support professionals and organisations doing research. We build internet tools like surveys, data dashboards and specific websites.

We have specialized in LimeSurvey, Drupal and Wordpress.

We focus on data security and user friendliness.
We are the proud developers of the TFR responsive template, which has received much praise for it's flexibility, robustness and beauty.