Survey creation
Do you have a survey worked out on paper and want it transformed into a perfect online survey?
---
Argentina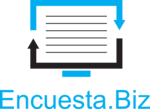 Encuesta.Biz - We build professional surveys / Construimos encuestas profesionales
We have experience. We are flexible. We support our customers.
Please drop us a note about your needs at gabriel@encuesta.biz or find more about us at http:://www.encuesta.biz

Professional surveys are more complex than regular questionnaires.
Our goal is to simplify the building, execution and analysis of professional surveys.

Based in Argentina, we provide local services, as well as offshore services to Latin America, America and Europe.

Since 2000, we offer consulting and development services for conducting online surveys. We work with Limesurvey and also with our own made custom platforms, mainly for Social Network Analysis.

We have experience in Census Surveys, Organizational Surveys, Social Network Analysis for Organizations and 360 degrees surveys.
Please trust in us for your survey creation needs.

The creation of a survey is similar to the development process of a regular application, involving the following steps:
- Requirement Gathering
- Analysis
- Design
- Development
- Testing
- Implementation
- Go Live

We understand decisions may change with time and also that new ideas may rise during the survey development process.

Don't worry: We are flexible. We support our customers.

That's why we prefer Agile methodologies, based on multiple small iterations, keeping the scope of each cycle under control and sharing with our customers the plan for future cycles.

Of course, we also work with traditional methodologies, based on medium and long development cycles.
---
Australia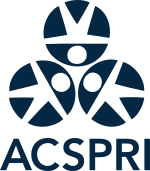 Australian Consortium for Social and Political Research Inc (ACSPRI)
The Australian Consortium for Social and Political Research Incorporated (ACSPRI) has been contributing to, supporting, customising and hosting LimeSurvey in Australia for over 10 years. Contact us for local support and assistance. We are based in Melbourne.
ACSPRI has expertise in survey design and questionnaire creation. We are able to assist with setting up your survey in LimeSurvey.
---
Germany
Limesurvey-Consulting.com
Limesurvey-Consulting.com was founded by Limesurvey's Head of Support "Dr. Marcel Minke" to offer professional consulting and services for Limesurvey.
We have been working with Limesurvey since 2007 so we know its features and software architecture very well and we also contribute new features to the Limesurvey core.
We are supervising more then 200 survey projects each year and have created over 100 customized Limesurvey templates in the past.

We speak ENGLISH and GERMAN.
Wir sprechen DEUTSCH und ENGLISCH.
SURVEY CREATION: We employ experienced survey designers and can either create your whole survey in Limesurvey or offer help choosing the best question types and naming for your surveys.
Forward your survey draft file to marcel.minke@limesurvey.org and we will analyse if/how the survey can be created using Limesurvey and how much time it might take.
lime:support
..is your service partner for LimeSurvey from Hamburg. We will assist you in all belongings of LimeSurvey. Former we offered our service under the brand "research on BLOGS".

..ist Ihr LimeSurvey Service Partner aus Hamburg. Wir unterstützen Sie rund um die Online-Umfrage Software LimeSurvey. Bisher habe wir unseren Service unter der Marke "research on BLOGS" angeboten.
You need assistance in planning your online survey? We will advise you in selecting of question types, and of course we create your online survey as well.
We are happy to inform you also about the use of images and video.

Sie brauchen Hilfe bei der Planung Ihrer Online-Umfrage? Wir beraten Sie gerne bei der Auswahl der Frage-Typen und natürlich setzen wir Ihre Online-Umfrage auch um.
Gerne Informieren wir Sie auch über den Einsatz von Bildern und Videos.
---
Italy
Demetra opinioni.net srl
Dal 2002 forniamo indagini statistiche e sondaggi d'opinione CAWI e CATI ad università, centri studi ed imprese private. I nostri numeri sono oltre 100 indagini o sondaggi l'anno e oltre 100.000 interviste.
Da molti anni ci dedichiamo alle indagini CATI, CAWI, ai sondaggi di opinione, allo sviluppo di software open source per le indagini statistiche.

Non solo siamo esperti nella costruzione di questionari grazie alla nostra formazione (siamo statistici) ed all'aggiornamento continuo effettuato grazie alla partecipazione ed alla membership delle principali associazioni di metodologi delle indagini (DGOF, ESRA, AAPOR...).

In particolare abbiamo partecipato a short courses tenuti da principali esperti mondiali di questionari.

Insomma, se volete fare un'indagine online, ed avete capito che non basta mettere in fila delle domande rivolgetevi a noi. Vi forniremo il miglior questionario online che potete immaginare!
---
Netherlands
Tools for Research
We support professionals and organisations doing research. We build internet tools like surveys, data dashboards and specific websites.

We have specialized in LimeSurvey, Drupal and Wordpress.

We focus on data security and user friendliness.
We have several years of experience defining surveys with LimeSurvey.