Survey creation
Do you have a survey worked out on paper and want it transformed into a perfect online survey?
---
Featured Partners in United States
---

Building Surveys LLC
Please trust in us for your survey creation needs.

The creation of a survey is similar to the development process of a regular application, involving the following steps:
- Requirement Gathering
- Analysis
- Design
- Development
- Testing
- Implementation
- Go Live

We understand decisions may change with time and also that new ideas may rise during the survey development process.

Don't worry: We are flexible. We support our customers.

That's why we prefer Agile methodologies, based on multiple small iterations, keeping the scope of each cycle under control and sharing with our customers the plan for future cycles.

Of course, we also work with traditional methodologies, based on medium and long development cycles.
About Building Surveys LLC:
We provide survey-based solutions. We offer consulting and development services for conducting professional online surveys.
---
Partners in other countries
---
Australia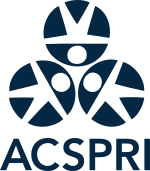 Australian Consortium for Social and Political Research Inc (ACSPRI)
ACSPRI has expertise in survey design and questionnaire creation. We are able to assist with setting up your survey in LimeSurvey.
About Australian Consortium for Social and Political Research Inc (ACSPRI):
The Australian Consortium for Social and Political Research Incorporated (ACSPRI) has been contributing to, supporting, customising and hosting LimeSurvey in Australia for over 10 years. Contact us for local support and assistance. We are based in Melbourne.
---
Colombia

SUGEEK SAS
Creation of flat surveys for information capture, as well as progressives and condisionales for market surveys, forms
of typification for Call Centers, Formats of ISO. etc.
About SUGEEK SAS:
We are a SMB company where our focus is support and integrate free and open source software platforms.
---
Denmark

Informs ApS
Our staff all have several years of experience with creating both simple and advanced research designs in all types of organisations and for all target groups.
All from simple questionnaires to tests and evaluations with advanced logics and javascript.
About Informs ApS:
Informs have since 2012, enabled organizations to develop and implement Voice of the Customer, Employee Engagement and Market Research programs that deliver insight and drive business change. We help customers create multi-channel, multi-lingual feedback and research programs that engage customers, empower employees and deliver better market insights, helping our clients create better ROI.
---
France

Sondages Pro
A complete survey to put online ? Send it in digital format, we can put it online using the best solution.
About Sondages Pro:
Working with LimeSurvey since more than 10 years, core and plugin developer. I offer support, customisation and survey creation.

Hosting on demand with cool and great plugins.
---
Germany

Limesurvey-Consulting.com
We employ experienced survey designers and can either create your whole survey in Limesurvey or offer help choosing the best question types and naming for your surveys.
Forward your survey draft file to marcel.minke@survey-consulting.com and we will analyse if/how the survey can be created using Limesurvey and how much time it might take.
About Limesurvey-Consulting.com:
Limesurvey-Consulting.com was the first authorized Limesurvey partner. We have been working with Limesurvey since 2007 and have successfully dealt with > 1000 Limesurvey projects so we know the Limesurvey features and software architecture very well. We also contribute new features to the Limesurvey core.

We speak ENGLISH and GERMAN.
Wir sprechen DEUTSCH und ENGLISCH.

> 10.000 lines of code contributed
> 1.000 Limesurvey projects
> 100 customers
> 10 years of experience
-> 1st and longest-serving Limesurvey partner
---> 0 reasons not to work with us

lime:support
You need assistance in planning your online survey? We will advise you in selecting of question types, and of course we create your online survey as well.
We are happy to inform you also about the use of images and video.

Sie brauchen Hilfe bei der Planung Ihrer Online-Umfrage? Wir beraten Sie gerne bei der Auswahl der Frage-Typen und natürlich setzen wir Ihre Online-Umfrage auch um.
Gerne Informieren wir Sie auch über den Einsatz von Bildern und Videos.
About lime:support:
..is your service partner for LimeSurvey from Hamburg. We will assist you in all belongings of LimeSurvey. Former we offered our service under the brand "research on BLOGS".

..ist Ihr LimeSurvey Service Partner aus Hamburg. Wir unterstützen Sie rund um die Online-Umfrage Software LimeSurvey. Bisher habe wir unseren Service unter der Marke "research on BLOGS" angeboten.

Paul Borsdorf
Brauchen Sie einen Dienstleister für die Erstellung einer LimeSurvey-Umfrage? Ich erstelle Ihre Umfrage nach Ihren persönlichen Anforderungen, incl. Auswahl der passenden Fragetypen, Filterführung etc.
About Paul Borsdorf:
Paul Borsdorf ist Ihr persönlicher LimeSurvey-Partner. Er ist Experte für Online-Umfragen und hat langjährige Erfahrung als Universitäts-Dozent im Bereich Umfrage- und Statistiksoftware.
Durch seine methodische und didaktische Expertise kann er Sie optimal bei Ihrer Arbeit mit LimeSurvey unterstützen: Je nach Bedarf per Workshop/Online-Training, persönlichem Support und durch die Erstellung Ihrer LimeSurvey-Umfrage.
---
Hungary

SysWeb Kft.
We programming professional questionnaires should be a diary, multi-block, conjoint, or a single online questionnaire. Programming special question groups.
About SysWeb Kft.:
We have been experienced over 15 years with online questionnaire programming and hosting. We programming professional questionnaires in the best online questionnaire system (LimeSurvey) and our aim to encourage our customers to use LimeSurvey
---
Italy

EconLab Research Network Srl
Thanks to our staff expertise and knowledge on statistical analysis, we can create surveys on different scales and fields, providing such consultancy to private and public institutions.
The creation of a survey involves the following steps:
- Identify the goal of the survey
- Analyse the expected output
- Draft survey layout
- Mapp questions
- Upload the questions to LimeSurvey
- Test the survey
- Make changes and manage customer's requests
- Send the survey to the population surveyed
- Follow up with the respondents providing support on technical issues and questions interpretation
- Extract and analyse results.
Our work aims at keeping the survey development and implementation simple in order to fulfill client's needs.
About EconLab Research Network Srl:
EconLab Research Network has been developing socio-economic research and providing business consultancy since 2010. LimeSurvey is used for surveys and censuses that EconLab offers to both public and private institutions.
Since 2010, we have acquired deep knowledge on LimeSurvey deployment, development and customisation of tailored plugins and third-party system integration.
---
Netherlands

Respondage
We have several years of experience defining surveys with LimeSurvey.
About Respondage:
We support professionals and organisations doing research. We build internet tools like surveys, data dashboards and specific websites.

We have specialized in LimeSurvey.

We focus on data security and user friendliness.