Support
This is the full list of all current LimeSurvey Partner companies (sorted by the location of their offices). Please note that not all partners offer the same services. The best way to find out what services are available to you is to select a service from the menu to the left.
---
Featured Partners in United States
---

Building Surveys LLC
We provide on-site and remote support to solve questions and inquiries related to the configuration and customization of LimeSurvey. This support can be provided in:
- One time Questions.
- Pay-as-use support plans, with immediate registration, so we can provide support without any delay.
- Monthly plans with packages starting from 10 hours.

On the other side, we provide not only support for limesurvey admins but also participants. During survey execution, we can get provide support in the following levels:
- 1st level support to participants: While answering the survey.
- 2nd level support to our customers: Providing information about the progress and advancement of the ongoing survey

At last, after completion of the survey, we can support limesurvey admin on the extraction and processing of results.
About Building Surveys LLC:
We provide survey-based solutions. We offer consulting and development services for conducting professional online surveys.
---
Partners in other countries
---
Australia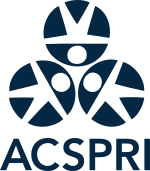 Australian Consortium for Social and Political Research Inc (ACSPRI)
ACSPRI provides support, customisation, hosting and installation of LimeSurvey. We provide a discounted rate for employees and students of ACSPRI member organisations.
About Australian Consortium for Social and Political Research Inc (ACSPRI):
The Australian Consortium for Social and Political Research Incorporated (ACSPRI) has been contributing to, supporting, customising and hosting LimeSurvey in Australia for over 10 years. Contact us for local support and assistance. We are based in Melbourne.
---
Colombia

SUGEEK SAS
We have qualified infrastructure and development professionals to support OpenSources platforms and open languages.
This, in order to provide resolutions to problems much faster and efficient to our customers.
About SUGEEK SAS:
We are a SMB company where our focus is support and integrate free and open source software platforms.
---
Denmark

Informs ApS
Informs provides all round Danish and Nordic support for LimeSurvey users. Our staff all have several years of experience with research software support, and creating both simple and advanced research designs in all types of organisations and for all target groups.
About Informs ApS:
Informs have since 2012, enabled organizations to develop and implement Voice of the Customer, Employee Engagement and Market Research programs that deliver insight and drive business change. We help customers create multi-channel, multi-lingual feedback and research programs that engage customers, empower employees and deliver better market insights, helping our clients create better ROI.
---
France

Sondages Pro
To use LimeSurvey's capabilities to solve a specific problem on a questionnaire (expressions, quota, evaluation ...) .

Help on JavaScript code or CSS hack, just open a ticket ! I'm here to help you.
About Sondages Pro:
Working with LimeSurvey since more than 10 years, core and plugin developer. I offer support, customisation and survey creation.

Hosting on demand with cool and great plugins.
---
Germany

Limesurvey-Consulting.com
Professional Limesurvey support is our daily business. We have support contracts with > 100 companies and could also help to solve your problems, be it by email, phone, Skype/TeamViewer or other tools. Due to our 10 years of Limesurvey experience, there is literally nothing we haven't dealt with in recent years so we know a solution to nearly every problem.

If it is just general questions or if you are interested in a detailed analysis of your requirements to check if certain features you are looking for already exist, just send us an email with a detailed description of your needs and we will get back to you shortly. You can contact us by email(marcel.minke@survey-consulting.com) or Skype (ID: marcel_minke). There is also a support chat available at our website at which you could reach us during common German office hours.
About Limesurvey-Consulting.com:
Limesurvey-Consulting.com was the first authorized Limesurvey partner. We have been working with Limesurvey since 2007 and have successfully dealt with > 1000 Limesurvey projects so we know the Limesurvey features and software architecture very well. We also contribute new features to the Limesurvey core.

We speak ENGLISH and GERMAN.
Wir sprechen DEUTSCH und ENGLISCH.

> 10.000 lines of code contributed
> 1.000 Limesurvey projects
> 100 customers
> 10 years of experience
-> 1st and longest-serving Limesurvey partner
---> 0 reasons not to work with us

lime:support
You need help with LimeSurvey? We provide advanced paid support via email, Skype and telephone. Ask for our support plans.

Sie bauchen Hilfe bei der Arbeit mit LimeSurvey? Wie bieten Support per eMail, Skype und Telefon. Dieser Service wird pro Std. berechnet. Fragen Sie auch nach unseren Support-Verträgen.
About lime:support:
..is your service partner for LimeSurvey from Hamburg. We will assist you in all belongings of LimeSurvey. Former we offered our service under the brand "research on BLOGS".

..ist Ihr LimeSurvey Service Partner aus Hamburg. Wir unterstützen Sie rund um die Online-Umfrage Software LimeSurvey. Bisher habe wir unseren Service unter der Marke "research on BLOGS" angeboten.

Paul Borsdorf
Brauchen Sie Unterstützung bei der Erstellung einer LimeSurvey-Umfrage? Ich biete Ihnen persönlichen Support zu allen Fragen rund um die Umfrageerstellung in LimeSurvey, z.B. zur Nutzung von verschiedenen Fragetypen, zur Filterführung, zum Export von Umfrageergebnissen etc.
About Paul Borsdorf:
Paul Borsdorf ist Ihr persönlicher LimeSurvey-Partner. Er ist Experte für Online-Umfragen und hat langjährige Erfahrung als Universitäts-Dozent im Bereich Umfrage- und Statistiksoftware.
Durch seine methodische und didaktische Expertise kann er Sie optimal bei Ihrer Arbeit mit LimeSurvey unterstützen: Je nach Bedarf per Workshop/Online-Training, persönlichem Support und durch die Erstellung Ihrer LimeSurvey-Umfrage.
---
Hungary

SysWeb Kft.
LimeSurvey installation , administration, support.
Create special question groups for your questionnaire.
Full hosting support for your questionnaire loading needs.
About SysWeb Kft.:
We have been experienced over 15 years with online questionnaire programming and hosting. We programming professional questionnaires in the best online questionnaire system (LimeSurvey) and our aim to encourage our customers to use LimeSurvey
---
Italy

EconLab Research Network Srl
EconLab has been providing survey administration support since 2010. For each customer we can offer on-site and/or remote support to solve any kind of problem which can be related to survey creation, customisation, questions layout and survey behaviour.
We support:
• our customers, from deployment (such as software installation on customer's server or EconLab's server providing additional features on demand, ad hoc graphic layout and sample managing) to survey output analysis. We always provide information about the progress of the ongoing survey;
• respondents taking the survey, not only regarding technical issues that might arise but also on content and questions' interpretation.
We are very flexible and quick in satisfying our customers' needs and respondents' requests.
About EconLab Research Network Srl:
EconLab Research Network has been developing socio-economic research and providing business consultancy since 2010. LimeSurvey is used for surveys and censuses that EconLab offers to both public and private institutions.
Since 2010, we have acquired deep knowledge on LimeSurvey deployment, development and customisation of tailored plugins and third-party system integration.
---
Netherlands

Respondage
We provide support either through the LimeSurvey forum (mostly for our template) and we provide dedicated support to our customers.
About Respondage:
We support professionals and organisations doing research. We build internet tools like surveys, data dashboards and specific websites.

We have specialized in LimeSurvey.

We focus on data security and user friendliness.