Support
This is the full list of all current LimeSurvey Partner companies (sorted by the location of their offices). Please note that not all partners offer the same services. The best way to find out what services are available to you is to select a service from the menu to the left.
---
Argentina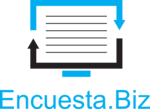 Encuesta.Biz - We build professional surveys / Construimos encuestas profesionales
We have experience. We are flexible. We support our customers.
Please drop us a note about your needs at gabriel@encuesta.biz or find more about us at http:://www.encuesta.biz

Professional surveys are more complex than regular questionnaires.
Our goal is to simplify the building, execution and analysis of professional surveys.

Based in Argentina, we provide local services, as well as offshore services to Latin America, America and Europe.

Since 2000, we offer consulting and development services for conducting online surveys. We work with Limesurvey and also with our own made custom platforms, mainly for Social Network Analysis.

We have experience in Census Surveys, Organizational Surveys, Social Network Analysis for Organizations and 360 degrees surveys.
We provide on-site and remote support to solve questions and inquiries related to the configuration and customization of LimeSurvey. This support can be provided in:
- One time Questions.
- Pay-as-use support plans, with immediate registration, so we can provide support without any delay.
- Monthly plans with packages starting from 10 hours.

On the other side, we provide not only support for limesurvey admins but also participants. During survey execution, we can get provide support in the following levels:
- 1st level support to participants: While answering the survey.
- 2nd level support to our customers: Providing information about the progress and advancement of the ongoing survey

At last, after completion of the survey, we can support limesurvey admin on the extraction and processing of results.
---
Australia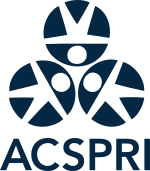 Australian Consortium for Social and Political Research Inc (ACSPRI)
The Australian Consortium for Social and Political Research Incorporated (ACSPRI) has been contributing to, supporting, customising and hosting LimeSurvey in Australia for over 10 years. Contact us for local support and assistance. We are based in Melbourne.
ACSPRI provides support, customisation, hosting and installation of LimeSurvey. We provide a discounted rate for employees and students of ACSPRI member organisations.
---
Germany
Limesurvey-Consulting.com
Limesurvey-Consulting.com was founded by Limesurvey's Head of Support "Dr. Marcel Minke" to offer professional consulting and services for Limesurvey.
We have been working with Limesurvey since 2007 so we know its features and software architecture very well and we also contribute new features to the Limesurvey core.
We are supervising more then 200 survey projects each year and have created over 100 customized Limesurvey templates in the past.

We speak ENGLISH and GERMAN.
Wir sprechen DEUTSCH und ENGLISCH.
OUR SUPPORT SERVICES: Do you have any Limesurvey related questions or problems you can't find a solution to? We have worked with Limesurvey since 2007 and are supervising more then 100 survey projects each year so there is literally nothing we haven't dealt with in recent years.

If you have general questions or are interested in a detailed analysis of your requirements to check if certain features you are looking for already exist or if a special workaround can be used to fullfil your wishes, it's best to send us an email with a detailed description of your needs: marcel.minke@limesurvey.org
lime:support
..is your service partner for LimeSurvey from Hamburg. We will assist you in all belongings of LimeSurvey. Former we offered our service under the brand "research on BLOGS".

..ist Ihr LimeSurvey Service Partner aus Hamburg. Wir unterstützen Sie rund um die Online-Umfrage Software LimeSurvey. Bisher habe wir unseren Service unter der Marke "research on BLOGS" angeboten.
You need help with LimeSurvey? We provide advanced paid support via email, Skype and telephone. Ask for our support plans.

Sie bauchen Hilfe bei der Arbeit mit LimeSurvey? Wie bieten Support per eMail, Skype und Telefon. Dieser Service wird pro Std. berechnet. Fragen Sie auch nach unseren Support-Verträgen.
---
Italy
Demetra opinioni.net srl
Dal 2002 forniamo indagini statistiche e sondaggi d'opinione CAWI e CATI ad università, centri studi ed imprese private. I nostri numeri sono oltre 100 indagini o sondaggi l'anno e oltre 100.000 interviste.
Puo' capitare di aver bisogno di un supporto per risolvere problemi nel funzionamento di LimeSurvey. Noi siamo qui!
---
Netherlands
Tools for Research
We support professionals and organisations doing research. We build internet tools like surveys, data dashboards and specific websites.

We have specialized in LimeSurvey, Drupal and Wordpress.

We focus on data security and user friendliness.
We provide support either through the LimeSurvey forum (mostly for our template) and we provide dedicated support to our customers.