Integration
Do you want to integrate LimeSurvey with other systems in your company or create automated workflows around it?
---
Argentina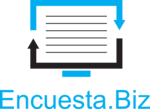 Encuesta.Biz - We build professional surveys / Construimos encuestas profesionales
We have experience. We are flexible. We support our customers.
Please drop us a note about your needs at gabriel@encuesta.biz or find more about us at http:://www.encuesta.biz

Professional surveys are more complex than regular questionnaires.
Our goal is to simplify the building, execution and analysis of professional surveys.

Based in Argentina, we provide local services, as well as offshore services to Latin America, America and Europe.

Since 2000, we offer consulting and development services for conducting online surveys. We work with Limesurvey and also with our own made custom platforms, mainly for Social Network Analysis.

We have experience in Census Surveys, Organizational Surveys, Social Network Analysis for Organizations and 360 degrees surveys.
Do you need to connect Limesurvey with some other application or system? Let us know about your needs, we have good expertise integrating other applications and Limesurvey.

Please find below some features we have used in prior integrations:
- online, using REST or similar,
- through direct database connection,
- using LimeSurvey API (RemoteControl2)
- using file import / export
- involving cron scheduling
- using Excel VBA

At last we have great experience working on Reporting solutions to explode Limesurvey collected data.
---
Australia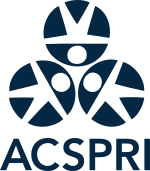 Australian Consortium for Social and Political Research Inc (ACSPRI)
The Australian Consortium for Social and Political Research Incorporated (ACSPRI) has been contributing to, supporting, customising and hosting LimeSurvey in Australia for over 10 years. Contact us for local support and assistance. We are based in Melbourne.
ACSPRI develops queXS, a Computer Assisted Telephone Interviewing (CATI) system that integrates with LimeSurvey. It also develops queXML, which is currently integrated with LimeSurvey. queXML allows for the interchange of a structured questionnaire, and for the production of scannable paper forms. In addition, queXF allows for the processing of queXML based paper based forms, and for the data from the paper forms to be returned to LimeSurvey via the RPC interface.
---
Germany
Limesurvey-Consulting.com
Limesurvey-Consulting.com was founded by Limesurvey's Head of Support "Dr. Marcel Minke" to offer professional consulting and services for Limesurvey.
We have been working with Limesurvey since 2007 so we know its features and software architecture very well and we also contribute new features to the Limesurvey core.
We are supervising more then 200 survey projects each year and have created over 100 customized Limesurvey templates in the past.

We speak ENGLISH and GERMAN.
Wir sprechen DEUTSCH und ENGLISCH.
INTEGRATION SERVICES: We have successfully connected Limesurvey to other applications at various projects and developed different interfaces to share data between different applications and Limesurvey. Some examples can be found at http://www.limesurvey-consulting.com/integration/

If you need help integrating Limesurvey at your IT, drop us a note and we will get back in touch with you soon: marcel.minke@limesurvey.org
lime:support
..is your service partner for LimeSurvey from Hamburg. We will assist you in all belongings of LimeSurvey. Former we offered our service under the brand "research on BLOGS".

..ist Ihr LimeSurvey Service Partner aus Hamburg. Wir unterstützen Sie rund um die Online-Umfrage Software LimeSurvey. Bisher habe wir unseren Service unter der Marke "research on BLOGS" angeboten.
We provide LimeSurvey Drupal Integrations.

Sie möchten LimeSurvey in ein bestehendes System integrieren? Wir beraten Sie gerne.
---
Italy
Demetra opinioni.net srl
Dal 2002 forniamo indagini statistiche e sondaggi d'opinione CAWI e CATI ad università, centri studi ed imprese private. I nostri numeri sono oltre 100 indagini o sondaggi l'anno e oltre 100.000 interviste.
LO abbiamo integrato con un software CATI, anch'esso open source per svolgere indagini telefoniche. Abbiamo risolto con successo tutto i problemi di integrare LimeSurvey in un browser con le chiamete telefoniche in contemporanea, come con l'invio di fax o l'IM. Se siamo riusciti a fare questo le tue necessita' non sono per noi un problema!
---
Netherlands
Tools for Research
We support professionals and organisations doing research. We build internet tools like surveys, data dashboards and specific websites.

We have specialized in LimeSurvey, Drupal and Wordpress.

We focus on data security and user friendliness.
We integrate LimeSurvey with other platforms like Drupal and we develop additions for reporting reporting and for PDF-output.