Installation
Having problems with installing LimeSurvey on your server? Web servers can be tricky to configure or something can just be mis-configured.
---
Argentina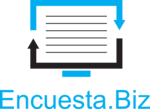 Encuesta.Biz - We build professional surveys / Construimos encuestas profesionales
We can help you on your installation process through our remote support and assistance services.
About Encuesta.Biz - We build professional surveys / Construimos encuestas profesionales:
We have experience. We are flexible. We support our customers.
Please drop us a note about your needs at gabriel@encuesta.biz or find more about us at http:://www.encuesta.biz

Professional surveys are more complex than regular questionnaires.
Our goal is to simplify the building, execution and analysis of professional surveys.

Based in Argentina, we provide local services, as well as offshore services to Latin America, America and Europe.

Since 2000, we offer consulting and development services for conducting online surveys. We work with Limesurvey and also with our own made custom platforms, mainly for Social Network Analysis.

We have experience in Census Surveys, Organizational Surveys, Social Network Analysis for Organizations and 360 degrees surveys.
---
Australia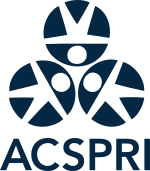 Australian Consortium for Social and Political Research Inc (ACSPRI)
ACSPRI can assist with the installation of LimeSurvey. ACSPRI has particular expertise installing LimeSurvey on Australian University infrastructure.
About Australian Consortium for Social and Political Research Inc (ACSPRI):
The Australian Consortium for Social and Political Research Incorporated (ACSPRI) has been contributing to, supporting, customising and hosting LimeSurvey in Australia for over 10 years. Contact us for local support and assistance. We are based in Melbourne.
---
Colombia

SUGEEK SAS
Thanks to our infrastructure professionals, we configure and adapt the different types of operating systems and bases
of data for a correct functioning of the platform optimizing hardware resources.
About SUGEEK SAS:
We are a SMB company where our focus is support and integrate free and open source software platforms.
---
France

Sondages Pro
Install LimeSurvey on any hoster, I can help you too to install it and configure your own server to setup PHP and all other need for LimeSurvey.

Already setup LimeSurvey server on Linux with apache or nginx, on Windows with IIS. Already connect to a MySql, PgSQL or PS-SQL server.
About Sondages Pro:
Working with LimeSurvey since more than 10 years, core and plugin developer. I offer support, customisation and survey creation.

Hosting on demand with cool and great plugins.
---
Germany

Limesurvey-Consulting.com
Depending on the server configuration and the IT skills of the user, one might run into trouble when installing Limesurvey or updating an existing system. We give a helping hand to all users who have problems setting up Limesurvey. For a small fee we can take care of the whole installation or update process.

Drop us a note and we will get back in touch with you so you can use your own Limesurvey system soon: marcel.minke@survey-consulting.com
About Limesurvey-Consulting.com:
Limesurvey-Consulting.com was the first authorized Limesurvey partner. We have been working with Limesurvey since 2007 and have successfully dealt with > 1000 Limesurvey projects so we know the Limesurvey features and software architecture very well. We also contribute new features to the Limesurvey core.

We speak ENGLISH and GERMAN.
Wir sprechen DEUTSCH und ENGLISCH.

> 10.000 lines of code contributed
> 1.000 Limesurvey projects
> 100 customers
> 10 years of experience
-> 1st and longest-serving Limesurvey partner
---> 0 reasons not to work with us
---
Hungary

SysWeb Kft.
Installing LimeSurvey in a separate database on your own domain.
Installing Dedicated LimeSurvey Server.
About SysWeb Kft.:
We have been experienced over 15 years with online questionnaire programming and hosting. We programming professional questionnaires in the best online questionnaire system (LimeSurvey) and our aim to encourage our customers to use LimeSurvey
---
Italy

EconLab Research Network Srl
EconLab provides survey access throught its own servers installing LimeSurvey on customers local machines. We always give our customer the full control over the survey system and data, providing the highest level of security and guaranteeing full compliance with laws and regulations, especially related to privacy aspects.
About EconLab Research Network Srl:
EconLab Research Network has been developing socio-economic research and providing business consultancy since 2010. LimeSurvey is used for surveys and censuses that EconLab offers to both public and private institutions.
Since 2010, we have acquired deep knowledge on LimeSurvey deployment, development and customisation of tailored plugins and third-party system integration.
---
Netherlands

Evently
If you get stuck while installing Limesurvey, we're here to help. Request a 'Quick Fix' on our website and we will help you as soon as possible.
About Evently:
Evently helps companies conduct (market)research, evaluate events, set up online exams and tests, and create e-learning packages. Evently also offers custom Limesurvey solutions: plugins, dashboards, Zapier integration and chatbots.