Installation
Having problems with installing LimeSurvey on your server? Web servers can be tricky to configure or something can just be mis-configured.
---
Argentina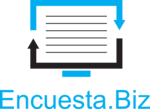 Encuesta.Biz - We build professional surveys / Construimos encuestas profesionales
We have experience. We are flexible. We support our customers.
Please drop us a note about your needs at gabriel@encuesta.biz or find more about us at http:://www.encuesta.biz

Professional surveys are more complex than regular questionnaires.
Our goal is to simplify the building, execution and analysis of professional surveys.

Based in Argentina, we provide local services, as well as offshore services to Latin America, America and Europe.

Since 2000, we offer consulting and development services for conducting online surveys. We work with Limesurvey and also with our own made custom platforms, mainly for Social Network Analysis.

We have experience in Census Surveys, Organizational Surveys, Social Network Analysis for Organizations and 360 degrees surveys.
We can help you on your installation process through our remote support and assistance services.
---
Australia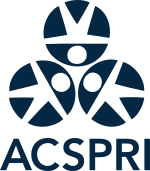 Australian Consortium for Social and Political Research Inc (ACSPRI)
The Australian Consortium for Social and Political Research Incorporated (ACSPRI) has been contributing to, supporting, customising and hosting LimeSurvey in Australia for over 10 years. Contact us for local support and assistance. We are based in Melbourne.
ACSPRI can assist with the installation of LimeSurvey. ACSPRI has particular expertise installing LimeSurvey on Australian University infrastructure.
---
Italy
Demetra opinioni.net srl
Dal 2002 forniamo indagini statistiche e sondaggi d'opinione CAWI e CATI ad università, centri studi ed imprese private. I nostri numeri sono oltre 100 indagini o sondaggi l'anno e oltre 100.000 interviste.
Risolviamo qualsiasi problema di installazione di Limesurvey in un batter d'occhio. Abbiamo numerose installazioni sui nostri server e sui server dei nostri clienti.