Customization
Sometimes you will need a feature or two that does not already exist in LimeSurvey, or you need other changes in the source code to make LimeSurvey work the way you want it.
---
Argentina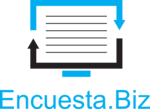 Encuesta.Biz - We build professional surveys / Construimos encuestas profesionales
We have experience. We are flexible. We support our customers.
Please drop us a note about your needs at gabriel@encuesta.biz or find more about us at http:://www.encuesta.biz

Professional surveys are more complex than regular questionnaires.
Our goal is to simplify the building, execution and analysis of professional surveys.

Based in Argentina, we provide local services, as well as offshore services to Latin America, America and Europe.

Since 2000, we offer consulting and development services for conducting online surveys. We work with Limesurvey and also with our own made custom platforms, mainly for Social Network Analysis.

We have experience in Census Surveys, Organizational Surveys, Social Network Analysis for Organizations and 360 degrees surveys.
Please let us know about your special need on how you want your survey to behave or look.

We have great experience doing customizations to Limesurvey, always applying changes upon a minimalist criteria.
- wrapping changes into plugins.
- exploding jQuery capabilities and as that wrapping changes into JavaScript files.
- trying to insert the less of foreign code into the standard for easier upgrades.

At last we have great experience working on Reporting solutions to explode Limesurvey collected data.
---
Australia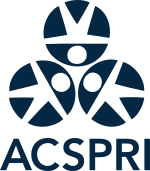 Australian Consortium for Social and Political Research Inc (ACSPRI)
The Australian Consortium for Social and Political Research Incorporated (ACSPRI) has been contributing to, supporting, customising and hosting LimeSurvey in Australia for over 10 years. Contact us for local support and assistance. We are based in Melbourne.
ACSPRI can customise LimeSurvey to suit your specific needs. ACSPRI has particular experience in integration for telephone interviewing, and for paper form processing.
---
Germany
lime:support
..is your service partner for LimeSurvey from Hamburg. We will assist you in all belongings of LimeSurvey. Former we offered our service under the brand "research on BLOGS".

..ist Ihr LimeSurvey Service Partner aus Hamburg. Wir unterstützen Sie rund um die Online-Umfrage Software LimeSurvey. Bisher habe wir unseren Service unter der Marke "research on BLOGS" angeboten.
Customization - the new plugin system offers us a new and comfortable way, to bring your personal features into your LimeSurvey installation. Send as a message.

Das neue Pluginsystem ermöglicht uns LimeSurvey sehr komfortabel an Ihre Bedürfnisse anzupassen. Sprechen Sie uns an!
---
Netherlands
Tools for Research
We support professionals and organisations doing research. We build internet tools like surveys, data dashboards and specific websites.

We have specialized in LimeSurvey, Drupal and Wordpress.

We focus on data security and user friendliness.
If needed we customize LimeSurvey. This is always done when this is needed in larger projects.