Customization
Sometimes you will need a feature or two that does not already exist in LimeSurvey, or you need other changes in the source code to make LimeSurvey work the way you want it.
---
Argentina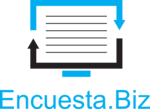 Encuesta.Biz - We build professional surveys / Construimos encuestas profesionales
Please let us know about your special need on how you want your survey to behave or look.

We have great experience doing customizations to Limesurvey, always applying changes upon a minimalist criteria.
- wrapping changes into plugins.
- exploding jQuery capabilities and as that wrapping changes into JavaScript files.
- trying to insert the less of foreign code into the standard for easier upgrades.

At last we have great experience working on Reporting solutions to explode Limesurvey collected data.
About Encuesta.Biz - We build professional surveys / Construimos encuestas profesionales:
We have experience. We are flexible. We support our customers.
Please drop us a note about your needs at gabriel@encuesta.biz or find more about us at http:://www.encuesta.biz

Professional surveys are more complex than regular questionnaires.
Our goal is to simplify the building, execution and analysis of professional surveys.

Based in Argentina, we provide local services, as well as offshore services to Latin America, America and Europe.

Since 2000, we offer consulting and development services for conducting online surveys. We work with Limesurvey and also with our own made custom platforms, mainly for Social Network Analysis.

We have experience in Census Surveys, Organizational Surveys, Social Network Analysis for Organizations and 360 degrees surveys.
---
Australia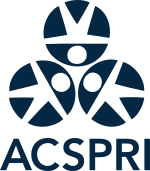 Australian Consortium for Social and Political Research Inc (ACSPRI)
ACSPRI can customise LimeSurvey to suit your specific needs. ACSPRI has particular experience in integration for telephone interviewing, and for paper form processing.
About Australian Consortium for Social and Political Research Inc (ACSPRI):
The Australian Consortium for Social and Political Research Incorporated (ACSPRI) has been contributing to, supporting, customising and hosting LimeSurvey in Australia for over 10 years. Contact us for local support and assistance. We are based in Melbourne.
---
Canada

Partner Surveys
Our specialties are survey development, custom themes, question layout and survey behaviour. In short, we make surveys fun and interesting, enhancing completion rates and improving data collection.

We have been supplying these services to companies and organizations across the globe since 2008.

We have worked with LimeSurvey since our inception, participating on the development team in a user support role.
About Partner Surveys:
Partner Surveys is based in Ottawa, Canada. We provide on-line survey services including survey design, development and user-interface customizations.
---
Denmark
Datalytic Solutions ApS
We can help you customize your LimeSurvey user surface so it meets your user needs specifically.
About Datalytic Solutions ApS:
Datalytic have since 2012, enabled organizations to develop and implement Voice of the Customer, Employee Engagement and Market Research programs that deliver insight and drive business change. We help customers create multi-channel, multi-lingual feedback and research programs that engage customers, empower employees and deliver better market insights, helping our clients create better ROI.
---
France

Sondages Pro
Limesurvey does not have the functionality you need? We have already developed many extensions, we can find a solution.

And why not, if your needs may interest the community, improve the heart of LimeSurvey.
About Sondages Pro:
Working with LimeSurvey since more than 10 years, core and plugin developer. I offer support, customisation and survey creation.

Hosting on demand with cool and great plugins.
---
Germany

Limesurvey-Consulting.com
Some parts of Limesurvey don't look very nice or lack certain features. We know how the software works and which code has to be edited to add additional features to certain parts such as:

- public or admin statistics
- print answers page
- Limesurvey admin backend
- printable survey screen
- Limesurvey export formats
- ...

All of these (and many more) features can be customized according to your needs. Just contact us at marcel.minke@survey-consulting.com and let us know what's on your wish list.
About Limesurvey-Consulting.com:
Limesurvey-Consulting.com was the first authorized Limesurvey partner. We have been working with Limesurvey since 2007 and have successfully dealt with > 1000 Limesurvey projects so we know the Limesurvey features and software architecture very well. We also contribute new features to the Limesurvey core.

We speak ENGLISH and GERMAN.
Wir sprechen DEUTSCH und ENGLISCH.

> 10.000 lines of code contributed
> 1.000 Limesurvey projects
> 100 customers
> 10 years of experience
-> 1st and longest-serving Limesurvey partner
---> 0 reasons not to work with us

lime:support
Customization - the new plugin system offers us a new and comfortable way, to bring your personal features into your LimeSurvey installation. Send as a message.

Das neue Pluginsystem ermöglicht uns LimeSurvey sehr komfortabel an Ihre Bedürfnisse anzupassen. Sprechen Sie uns an!
About lime:support:
..is your service partner for LimeSurvey from Hamburg. We will assist you in all belongings of LimeSurvey. Former we offered our service under the brand "research on BLOGS".

..ist Ihr LimeSurvey Service Partner aus Hamburg. Wir unterstützen Sie rund um die Online-Umfrage Software LimeSurvey. Bisher habe wir unseren Service unter der Marke "research on BLOGS" angeboten.
---
Hungary

SysWeb Kft.
We customize LimeSurvey according to your project needs. Multi-block, diary, conjoint questionnaires. For CAPI, TAPI questionnaires.
About SysWeb Kft.:
We have been experienced over 15 years with online questionnaire programming and hosting. We programming professional questionnaires in the best online questionnaire system (LimeSurvey) and our aim to encourage our customers to use LimeSurvey
---
India

CodeFire Technologies Pvt Ltd
We do provide LimeSurvey Customization. At times customers need some custom development like sending emails in between questions, verify the participant with One time password (OTP) on SMS. Display survey result on realtime basis on separate URL using the APIs etc. So we do those custom developments
About CodeFire Technologies Pvt Ltd:
CodeFire is a software services company. We provide web development services. We have extensive experience with creating Surveys using LimeSurvey. We have worked on multiple versions of LimeSurvey starting from V 1.x up to the latest ones.
---
Netherlands
Tools for Research
If needed we customize LimeSurvey. This is always done when this is needed in larger projects.
About Tools for Research:
We support professionals and organisations doing research. We build internet tools like surveys, data dashboards and specific websites.

We have specialized in LimeSurvey, Drupal and Wordpress.

We focus on data security and user friendliness.

Evently
Evently can help you develop custom plugins that will make Limesurvey function in the way you need.
Evently also offers several free plugins on our website. (https://www.evently.nl/limesurvey/nl#opensource)
About Evently:
Evently helps companies conduct (market)research, evaluate events, set up online exams and tests, and create e-learning packages. Evently also offers custom Limesurvey solutions: plugins, dashboards, Zapier integration and chatbots.
---
Tanzania, United Republic of

ICTPACK SOLUTIONS LIMITED
Yes we do provide Customization.
About ICTPACK SOLUTIONS LIMITED:
We are a software and systems development company based in Dar es salaam, Tanzania.
We provide data collection & survey solutions based on LimeSurvey and on our own custom made mobile survey applications.

Our services include
1. Installation & Setup
2. Customization & Integrations
3. Hosting & Deployment
4. Support & Training

We provide local services in Tanzania, East Africa as well as neighboring countries of Southern Africa.

Our charges are one time for all services except hosting fee which you can pay depending on the length of your project.(Monthly etc.). You get full access to all Lime survey core features with no limitations on number of survey instances, questions or whatsoever.

Just drop us an email at service@ictpack.com OR call out direct hotline 255 22 276 2015.